Our Services

We have the capability of undertaking the most challenging projects using the latest technology.
Drive Straight is geared to the specific needs of heavy vehicles. Our workshop has the capacity to repair trucks, trailers, buses and 4WD's.
Skilled workforce guarantee's excellent turnaround times
Our team at Drive Straight will book your vehicle in for a thorough check up, we will work with you to ensure that all maintenance is performed so you can get back on the road fast.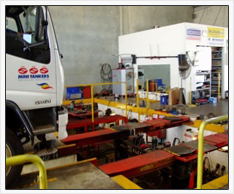 Our highly experienced team gives you the customer assurance of excellent turnaround times saving you time & money resulting in extended life of the components & tyres while improving your fuel economy.
Our services include Heavy Vehicles Privately Owned, Commercial, Government, Council as well as 4x4 Off Road.
Call our Workshop today!
Problems that may be experienced by misalignment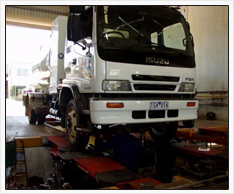 We Specialise in the following: